Organizational LCA (O-LCA)
Effectively Measure and Prioritize Your Organization's Sustainability Efforts
Organizational LCA
Organizations seeking to reduce their environmental impact typically implement a range of different actions. A common focus is reduced energy consumption, through energy-efficient light bulbs, smart power strips, or power-saving functions on computer monitors and other electronics. While well-intentioned, these actions may not be effective in cutting the organization's overall environmental impact. Implementing energy-saving measures in offices can reduce that portion of the company's power consumption, but the effect may be tiny in the totality of its operations. Other efforts may actually lead to greater environmental damage depending on subsequent changes in behavior – the so-called "rebound effect."
Implementing organizational change on any scale, small or large, requires careful thought to maximize the environmental benefits arising from such efforts.
An O-LCA, as defined by ISO/TS 14072, "is a compilation and evaluation of the inputs, outputs and potential environmental impacts of the activities associated with the organization adopting a life cycle perspective." An O-LCA is effective for quantifying the average inputs and outputs necessary for an organization's operation and enabling the calculation of the type and amount of environmental impact at each stage of operation. Organizational LCA (O-LCA) provides organizations with a measured understanding of the organization's environmental impact at the level at which most of the decisions are made —the level of the organization. O-LCA analyzes the whole organization, including not only the operations of the organization, but also its upstream and downstream activities.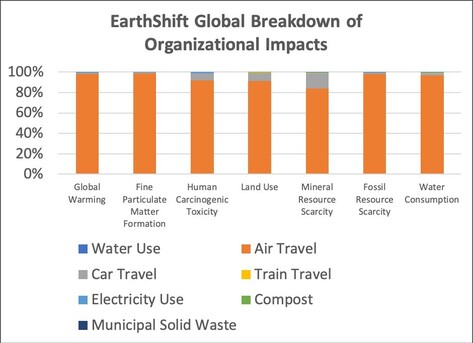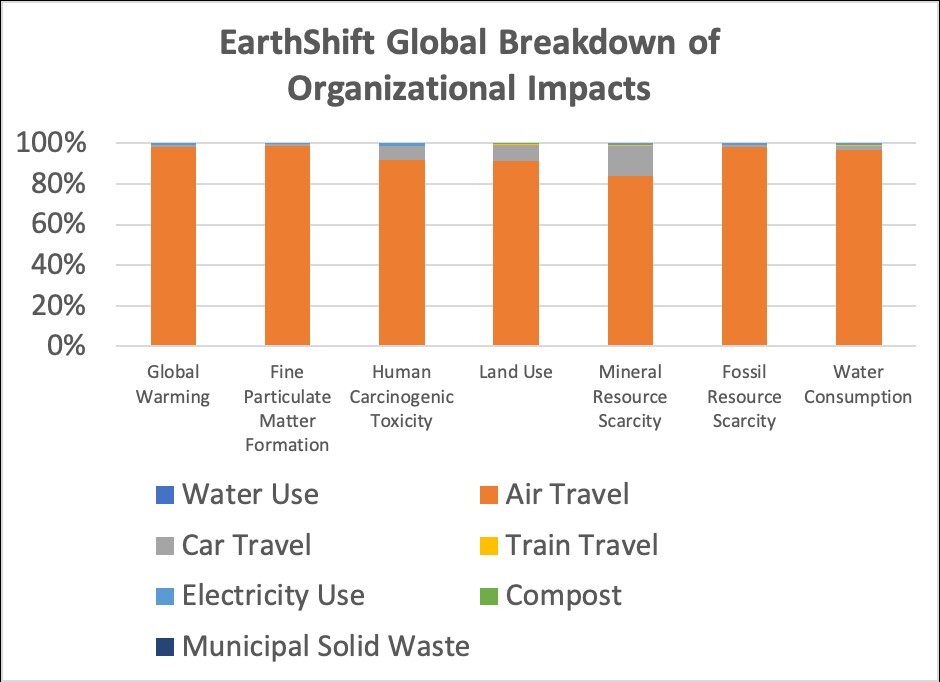 This information allows identification of specific supply chain and operational areas that produce the largest share of the company's total impact, which in turn allows for well-targeted and measurable impact reduction from those specific processes. As a result, the organization can focus its efforts on changes that have the largest overall impact. O-LCA can also help identify low-hanging fruit where small changes or investments will produce large environmental benefits.
Who Can Benefit from Organizational LCA?
Certified B-Corps, non-profits, for-profits, governments, and any organization managing sustainability are excellent candidates for O-LCA. Companies with multiple product lines can leverage O-LCA to identify which ones have the largest potential for change. A further benefit of completing an O-LCA is improved employee engagement and satisfaction. With an O-LCA in hand, the true impacts of any environmentally-minded initiatives can be quantified, which can improve employee morale.
How to Get Started
Contact us today for a free, no-obligation consultation. We'll answer your questions about O-LCA and how it might benefit your organization. With our extensive knowledge and experience, we'll provide a solutions-oriented approach as well as specific insights to help your organization advance its sustainability performance.

Related Articles
How O-LCA Can Identify Your Organization's Most Effective Ways of Reducing Environmental Impact (Blog)
Interested in more information about our Organizational LCA solutions?
Please call +1 (207) 608-6228, contact us by email for a personal consultation, or use our consulting services inquiry form.