Brown Bag Webinars
Free webinars on LCA and sustainability topics
EarthShift Global is pleased to announce a series of free sustainability 'Brown Bag' webinars. These webinars covering a wide range of topics and are delivered by leaders in their respective fields. Each webinar is held from 1-2 PM Eastern time with a 40-minute presentation followed by a 20-minute Q&A Session.
Register for upcoming webinars
Access recordings of prior webinars on the EarthShift Global Official YouTube channel
Upcoming Webinars:
October 28 1:00-2:00pm EDT
"Reducing Consumer Electronics' Impacts
with Gallium Nitride (GaN) Power Semiconductors"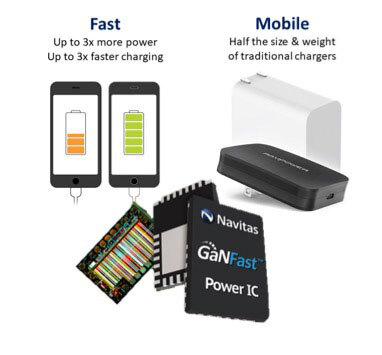 Gallium Nitride (GaN) is a next-generation semiconductor material with characteristics that make it an excellent candidate for use in the devices used to charge mobile devices and other consumer electronics. GaN delivers more efficient AC/DC power conversion compared to traditional silicon devices, which reduces wasted energy during charging, while also significantly reducing the size and weight of the charger, decreasing life cycle environmental impacts. This presentation will be of special interest to practitioners working with consumer electronics or interested in broader electrical efficiency benefits across applications including solar energy generation, electric vehicle, and datacenter energy use.
Presenters:


Anthony Schiro, VP of Quality and Sustainability at Navitas Semiconductor.
Anthony Schiro is VP of Quality and Sustainability at Navitas Semiconductor. He has worked in the Semiconductor and Consumer Goods industries with over 20 years of engineering and management experience in Quality, Reliability, Project Management, Process Development and Product Design. He is leading the rollout of Navitas Sustainability program with an emphasis on Product and Organizational LCA's. Anthony holds a BS in Chemical Engineering with an Environmental Option from UCLA.

Dr. Caroline Taylor, EarthShift Global Chief Scientist

Caroline Taylor is EarthShift Global's Chief Scientist and part of the analysis team. With 20+ years of experience in modeling and analysis, most of it in sustainability, she has worked on a wide range of topics including environmental and social impact, energy and resources, risk, and emerging technologies. Caroline holds bachelor's degrees in Chemistry and Classics from UC Irvine and a doctorate in Chemistry (Chemical Physics) from the University of Chicago, and was a post-doctoral scholar at Cornell University.

Past Brown Bag Webinars

You can access recordings of prior webinars on the EarthShift Global Official YouTube channel and via the links provided below.
Past recordings include: