Brown Bag Webinars
Free webinars on LCA and sustainability topics
EarthShift Global is pleased to announce a series of free sustainability 'Brown Bag' webinars. These webinars covering a wide range of topics and are delivered by leaders in their respective fields. Each webinar is held from 1-2 PM Eastern time with a presentation followed by a Q&A Session.

Register for upcoming webinars
Access recordings of prior webinars on the EarthShift Global Official YouTube channel.
Do you have suggestions for future webinar topics? Please submit them here: https://www.surveymonkey.com/r...
---
Upcoming Webinars:
The Circular Economy Lifecycle Assessment and Visualization (CELAVI) Framework:
Current and Future Capabilities and Applications
Date: June 16, 2022
Time: 1:00 - 2:00 PM ET
Presenters: Julien Walzberg and Rebecca Hanes, National Renewable Energy Laboratory (NREL)
Description:
Circular Economy (CE) aims at decoupling human activities from economic growth and resource use. While CE economic and environmental benefits are often touted by its proponents, increased circularity and improved sustainability do not necessarily go hand-in-hand. The Circular Economy Lifecycle Assessment and Visualization (CELAVI) framework simulates the transition of renewable energy technology supply chains towards circularity and quantifies spatially explicit environmental impacts and supply chain costs. Using wind blade end-of-life (EOL) management as a case study, this presentation will highlight CELAVI's features. Furthermore, envisioned extension to the framework could improve the stakeholder decision model by accounting for logistical and other factors. The CELAVI framework could be leveraged to answer crucial questions regarding renewables EOL management.
Presenter Bios: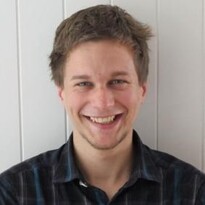 Julien Walzberg is in NREL's Strategic Energy Analysis Center (SEAC) where he works on various circular economy projects. His postdoc research – carried out within SEAC as well – focused on applying agent-based modeling to analyze circular economy opportunities for various technologies. He is also an alumni of the Ellen Macarthur Foundation "From linear to circular" program.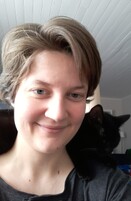 Rebecca Hanes is an engineer in SEAC working in the broad field of sustainability-related decision support. She uses a wide range of modeling methodologies to represent large-scale industrial and agricultural systems and explore how those systems can meet humanity's material and energy needs while causing less harmful environmental and other impacts.