Home
/
Sustainable-ROI Resources
Sustainable-ROI Resources
A Triple Bottom Line Methodology
Sustainable Return on Investment (S-ROI):
Insightful Analysis for Traditional & Impact Investing
Quantify Social, Economic, and Environmental Risks and Opportunities
A Powerful Decision-Making Tool for Corporate and Government Projects
Used by Dow Chemical, Pratt & Whitney, US Department of State
When triple-bottom-line oriented executives assess potential investments, they need better visibility into social and environmental impacts and opportunities than traditional cash-oriented approaches can provide.

The Sustainable Return on Investment (S-ROI) methodology does just that, which is why it's increasingly being adopted by companies, NGOs, and government agencies. S-ROI utilizes a rigorous financially oriented framework to document and quantify non-cash benefits and costs, providing a sound basis for decision-making and easy integration with traditional ROI assessments.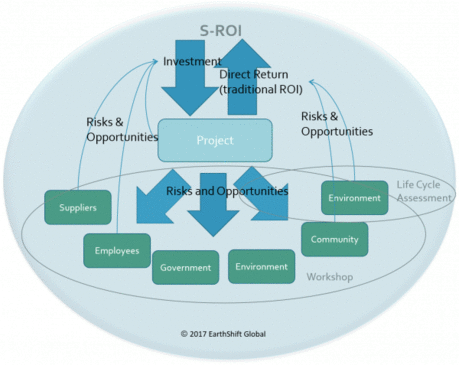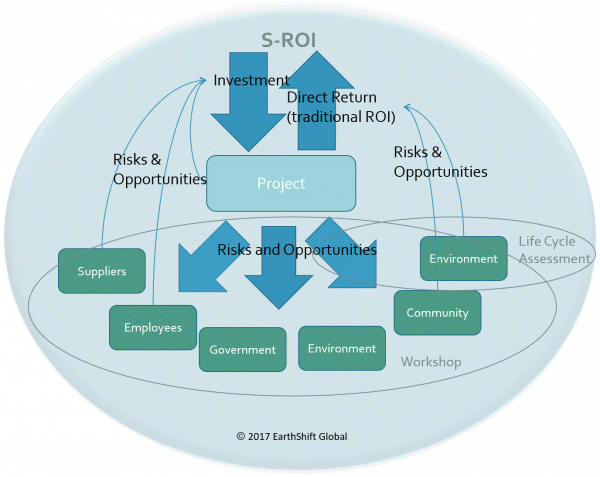 Learn More about EarthShift Global's S-ROI Consulting Services and about 3Pillars, the only general-purpose S-ROI software.

"S-ROI enables us to incorporate more factors and stakeholders into our analyses, and create better-informed assessments of how projects and initiatives will perform over time," explains EarthShift Global founder and CEO Lise Laurin, who is one of the pioneers of S-ROI and author of a forthcoming book on the subject.
Our clients, like Dow Chemical and Pratt & Whitney, have used it to uncover previously unavailable information – like payback on up-front investments in reducing emissions and resource usage, or the risks of fines, lawsuits and brand damage from environmental problems. Once you get used to having this information, you won't want to be without it.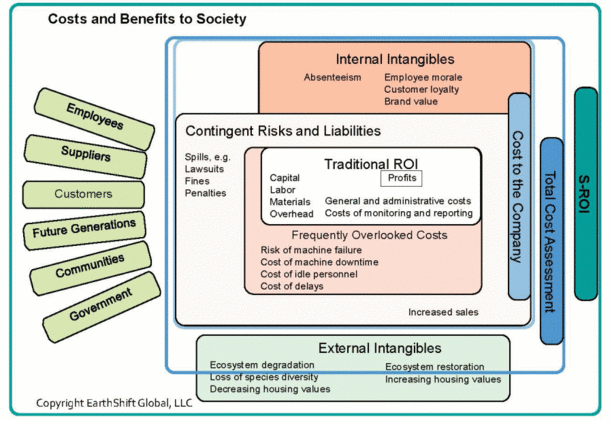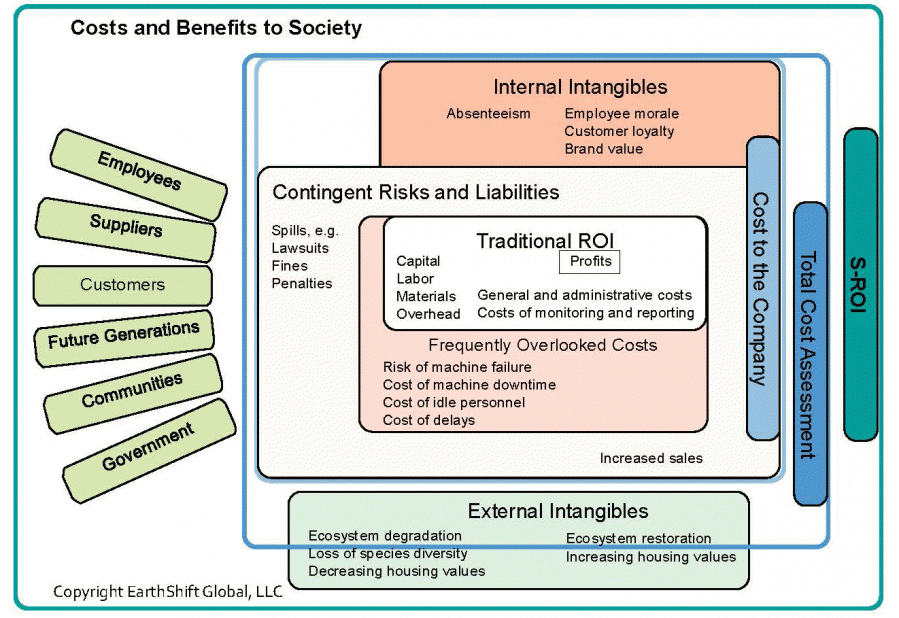 The best way to quickly come up to speed on S-ROI is through one of EarthShift Global's training programs, which offer every level of detail - from a one-hour introduction to full-day master classes.

Or contact us now – we're glad to answer your questions and help you start making better business decisions with S-ROI.
Additional S-ROI Resources