Our highly experienced team and proven approach emphasize engagement, credible, measurable results, and the incorporation of performance-enhancing sustainable thinking into everyday business decisions. EarthShift Global's team helps front-line practitioners, top-level executives, academic researchers, and policymakers worldwide effectively advance their sustainability by providing life cycle assessment software, consulting services, onsite and online training, and coaching.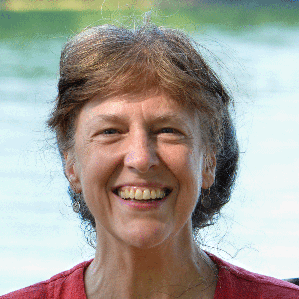 Lise Laurin
CEO and Founder
Lise is a pioneer in Life Cycle Assessment (LCA) and Sustainable Return on Investment (S-ROI). She founded EarthShift in 2000, adopting these methodologies to support industries' efforts at advancing their sustainability. Lise continues to develop and leverage EarthShift Global's training, LCA tools and S-ROI tools to build organizational capacity and drive large-scale change. Her unique skillset and knowledge base has put her in demand globally by companies, organizations and governments alike.
Lise initiated the LCA Roadmap, working with the joint ACLCA/SETAC Life Cycle Assessment Interest Group. She was a member of the UNEP SETAC Life Cycle Initiative team working on Organizational LCA (O-LCA) and advocates for a balanced, holistic approach to LCA as a board member with the American Center for Life Cycle Assessment. She is an ACLCA-accredited Life Cycle Assessment Certified Professional.
She continues to develop S-ROI, having broadened the scope from the original Total Cost Assessment methodology to include benefits and impacts to society, and in particular how a decision can be adapted to be a win-win-win solution for all stakeholders. Under Lise's guidance, the technical team at EarthShift Global produces high-quality, high-value assessments and develops new LCA techniques to benefit EarthShift Global's clients and the broader LCA community. She also directs EarthShift Global's software development and support and teaches advanced training courses in LCA, social impact assessment, and S-ROI.
Lise received the 2017 Rita Schenck Lifetime Individual LCA Leadership Award at the LCA XVII ACLCA Conference. In her acceptance speech, Lise reminded everyone that there is still work to do, and challenged the audience to find positive cascading non-linear solutions to help with the world's problems.
Strategic Sustainability Roles on Corporate and Industry Advisory Boards
Lise is the Vice President of the Sustainability Conocente Network, a member of the board of directors for the ACLCA, a member of the joint ACLCA/SETAC Steering Committee for the LCA interest group, and an advisor to the AIChE Institute for Sustainability and Engineers for Sustainability. She holds a BS in Physics from Yale University.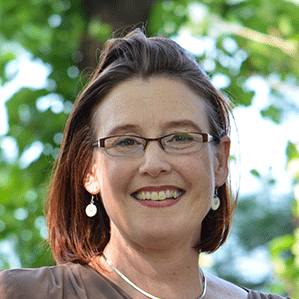 Caroline Taylor
Chief Scientist
Caroline is passionate about sustainability, international development, and data. As EarthShift Global's Chief Scientist, she combines these passions to conduct and support rigorous research and analysis for creating insights and tools that support strategic sustainability decision-making for companies, governmental bodies and NGOs.
Over the course of more than 20 years in modeling and analysis, a decade of it in energy and sustainability, Caroline has worked with a range of stakeholders spanning industry, science and policy. She has participated in international scenario and resource modeling efforts, among them renewable technology initiatives in emerging economies and a variety of international working group. These consistently and repeatedly highlight the importance of equity and communication for sustainability, so she strives to advance the inclusion of both qualitative and quantitative elements in the decision making process through developments in modeling and the visual representation of data.
Caroline speaks and writes extensively on a range of topics including sustainability, energy and resources, risk and uncertainty, and global bioenergy development and impact assessment, and has more than 40 presentations and 30 publications.
Dr. Taylor is a member of the Editorial Advisory Board for Global Change Biology: Bioenergy and holds a visiting appointment with Agricultural and Resource Economics at the University of California Berkeley. She holds bachelor's degrees in Classics and Chemistry from the University of California at Irvine, a Doctorate in Chemistry (Chemical Physics) from the University of Chicago, and was a post-doctoral scholar at Cornell University.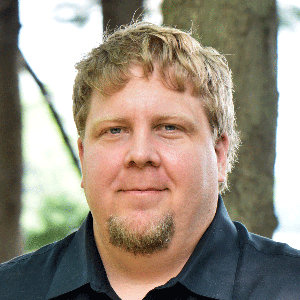 Nathan Ayer
Senior Sustainability Advisor
Nathan brings an interdisciplinary approach to his work, along with a strong background as a professional consultant, academic researcher, and instructor.

He is an ACLCA-accredited Life Cycle Assessment Certified Professional, and has been working as a senior LCA analyst for Canadian and U.S. clients since 2009. He leads EarthShift Global's consulting services by conducting LCAs, chairing ISO critical reviews, developing and delivering LCA training courses, and contributing to software development. Nathan also has experience with other environmental management tools such as Environmental Impact Assessment and has previously worked for government environment departments in Canada.
Nathan graduated from Dalhousie University's Interdisciplinary Ph.D. program. His research includes the use and refinement of LCA to assess emerging wood-based bioenergy systems as substitutes for conventional fossil fuels, and a critical analysis of the potential for these types of alternative technologies to contribute to global sustainability. In a related role, Nathan has also worked as a sessional instructor for a range of undergraduate and graduate university courses in sustainability, industrial ecology, and LCA.
Nathan is recognized for his excellent teaching and communication skills and is frequently invited to deliver guest lectures and has presented his work at several industry conferences.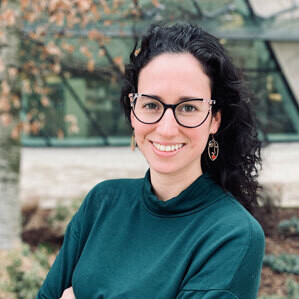 Valentina Prado
Senior Sustainability Advisor
Valentina brings extensive expertise in developing decision-analysis tools for life cycle assessments (LCA), and hands-on experience in the Sustainable Return on Investment (S-ROI) assessment methodology. Her research focus has been in the incorporation of decision analysis to the interpretation stages of comparative LCAs, and tackles issues of normalization, weighting and uncertainty.

Prior to joining EarthShift Global, Valentina was an assistant professor at the Institute of Environmental Sciences (CML) at Leiden University in the Netherlands where she taught LCA theory and application in the Master's program of Industrial Ecology. She also supervised MS students in their thesis work. In 2019, Valentina joined the management faculty of Universidad de los Andes in Bogota, Colombia, as a visiting professor.

She conducted several S-ROI workshops for EarthShift Global's predecessor company, and has done groundbreaking work in decision support for LCA which we will continue to extend as part of EarthShift Global's suite of tools.

Valentina holds a BSc with honors in Civil Engineering from Jackson State University, and an MSc and PhD from Arizona State University in Life Cycle Assessment and Decision Analysis. Her work is published in the International Journal of LCA, the Journal of Industrial Ecology, Environmental Science & Technology, and Environmental Modeling and Software.

Based in Bogata, Colombia, Valentina is the main contact for our expanding Latin American presence. Her ample international experience includes LCA projects and academic pursuits in the USA, Latin America and South Africa, and she has lived and worked in Colombia, Canada, USA and the Netherlands.

H. Thomas (Tom) Etheridge
Senior Sustainability Advisor
Tom is an expert in the application of life cycle assessment and carbon footprint analysis in support of business strategies, corporate sustainability, and sustainability reporting. He had a 25-year career at HP, Inc. in which, for the last 10 years, he served as Worldwide Life Cycle Assessment and Carbon Footprint Program Manager. In this role his responsibilities included helping to set the company's sustainability strategy, calculating the carbon footprint of HP's entire printing franchise annually, .and using LCA to drive HP's circular economy goals. His work supported HP's industry-leading CDP triple "A", SBTi, and DJSI ratings. Tom pioneered the use of LCA on business models and the use of anticipatory LCA in support of product design, improvement and market creation for new and existing products and services.
Prior to his role in LCA and sustainability he worked in research and development in projects as diverse as molecular memory, photonic crystals, quantum dot inks, and printed electronics as well as reliability for HP's inkjet print heads.
Tom is a member of the editorial board of ecoinvent, directs the LCA Institute for ACLCA, and is the past chair of the Research and Conservation Committee of the American Orchid Society. He holds a bachelor's degree in chemistry from the University of West Florida and a PhD in chemistry from the University of Chicago. He did post-doctoral work at Rice University and was the HP Visiting Scholar at MIT. Tom's work has led to 10 patents and 20 presentations and publications.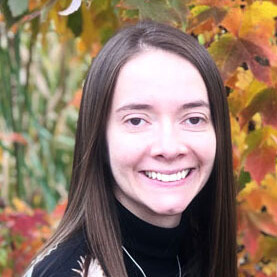 Juanita Barrera
Sustainability Analyst
Juanita Barrera is based in Bogotá, Colombia; her work for EarthShift Global is primarily focused on life cycle assessment (LCA) studies for a range of clients. She holds an M.Sc. degree in Industrial Ecology from the Universities of Leiden and Delft in the Netherlands, where EarthShift Global senior sustainability analyst Valentina Prado was her thesis supervisor. Juanita's background includes evaluation of alternatives to recovering chromic acid from the water used for the production process of tin-free steel, and potential water reuse in the production cycle, and many projects related to the calculation of the Global Warming Potential of Biogenic Carbon Flows. She has also worked on projects for quantifying impacts and benefits related to Land Use Change.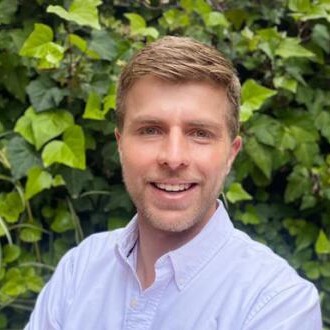 Miguel Hernandez
Junior Sustainability Analyst
Miguel Hernandez is an experienced project leader in consumer packaged goods R&D. He worked for six years at Detergentes LTDA in Bogotá, where he helped develop TOP Terra, Colombia's first eco-friendly home care products brand, oversaw recovery and management of over 50 tons of packaging, and generated millions of dollars in annual savings through improvements in formulation, packaging, and processes. He earned a bachelor's degree in Chemical Engineering from Universidad de los Andes in Bogotá, and a master's degree in Environmental Management from the same university's Business School. Miguel is based in Bogota, Colombia.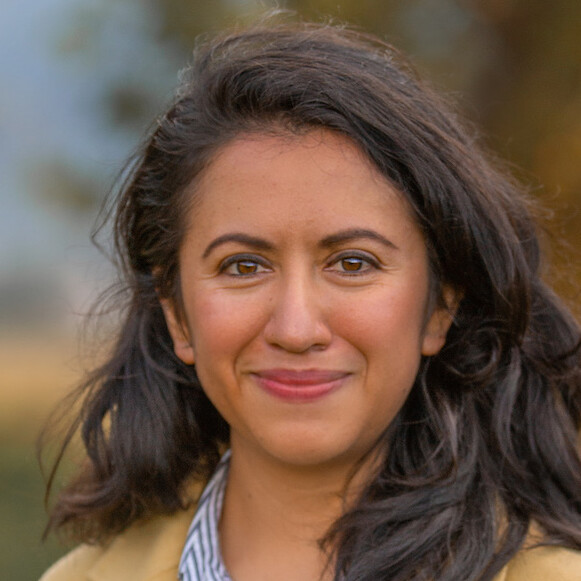 Mariana Ortega Ramirez
Junior Sustainability Analyst
Mariana joins EarthShift Global after building a thriving sustainability consulting practice focused on agriculture, forestry, livestock, and fishing, with special attention on mapping of stakeholder perspectives.
"These sectors attract me because they're the basis of sustenance, and encompass so much that is alive, beautiful, and meaningful," explains Mariana, who holds a bachelor's degree in environmental engineering and a master's in industrial ecology.
Her specialty is the relationship between natural resources, climate change, and public policy. On behalf of clients like the World Bank Group for National Institute of Ecology and Climate Change, the Mexican Fund for Nature Conservation, and Mexico's Ministry of the Environment she has pursued problem-solving and development of implementation schemes that emphasize innovation, communication, and understanding of socio-ecological systems.
Mariana's interests date to her childhood, when she accompanied her mother, an agronomist who promoted organic agriculture, on visits to small farms.
She cultivated the connection as an undergraduate at UPIBI-IPN Instituto Politécnico Nacional & Técnico in Mexico City, where she calculated farm GHG emissions in an industrial ecology research project, and later working at the Mexican arm of the United Nations Food and Agriculture Office.
She subsequently conducted projects for consulting firms (CINPRO, MGM Innova), government agencies, and as a climate change specialist at the NGO founded and led by Nobel Prize-winning atmospheric chemist Mario Molina (https://centromariomolina.org/english2/).
While earning her master's degree at Leiden University – TU Delft & Graz University in the Netherlands, Mariana met and befriended two future EarthShift Global colleagues: analyst Juanita Barrera, a classmate, and senior sustainability analyst Valentina Prado, who was their Life Cycle Assessment (LCA) professor.
"After graduating I returned to Mexico and worked on projects mostly connected to public policy," says Mariana. Focal points include design and quantification of indicator sets for environmental monitoring and evaluation, calculation of emission inventories, and development of LCA studies.
A systems thinking perspective developed during her master's studies is central to Mariana's approach. "Besides LCA, I studied ethnographic research and the 'follow the thing' approach, as opposed to the method of 'following the people.' It's like a qualitative LCA that also integrates history and storytelling and makes you question what is behind anything that humans consume," she recalls. "So now my work mixes very technical calculations with workshops or interviews on stakeholder needs and wants, and what's needed for advancing sustainability projects besides money or technology."
She notes that perceptions of mitigation and environmental issues have evolved in recent years. "It's sometimes challenging to discuss those with stakeholders; the actions involved can be complicated and often don't render immediate tangible results. But climate change mitigation actions are much more recognized nowadays both in public policy and NGO projects."
Mariana's joining EarthShift Global was driven partly by her passion for the LCA process but also by close alignment with the company's mission and activities. "It's an unusually good match," she says. "I'm most looking forward to helping create knowledge that can improve social and environmental performance."
Mariana's active volunteer work includes research and communication for the Alliance for Our Tortilla (http://www.ipsnews.net/2018/05/mexico-want-put-tortillas-table/), which supports and preserves traditional methods for producing tortillas, a source of low-cost nutrition that is central to the gastronomy of Mexico and other countries.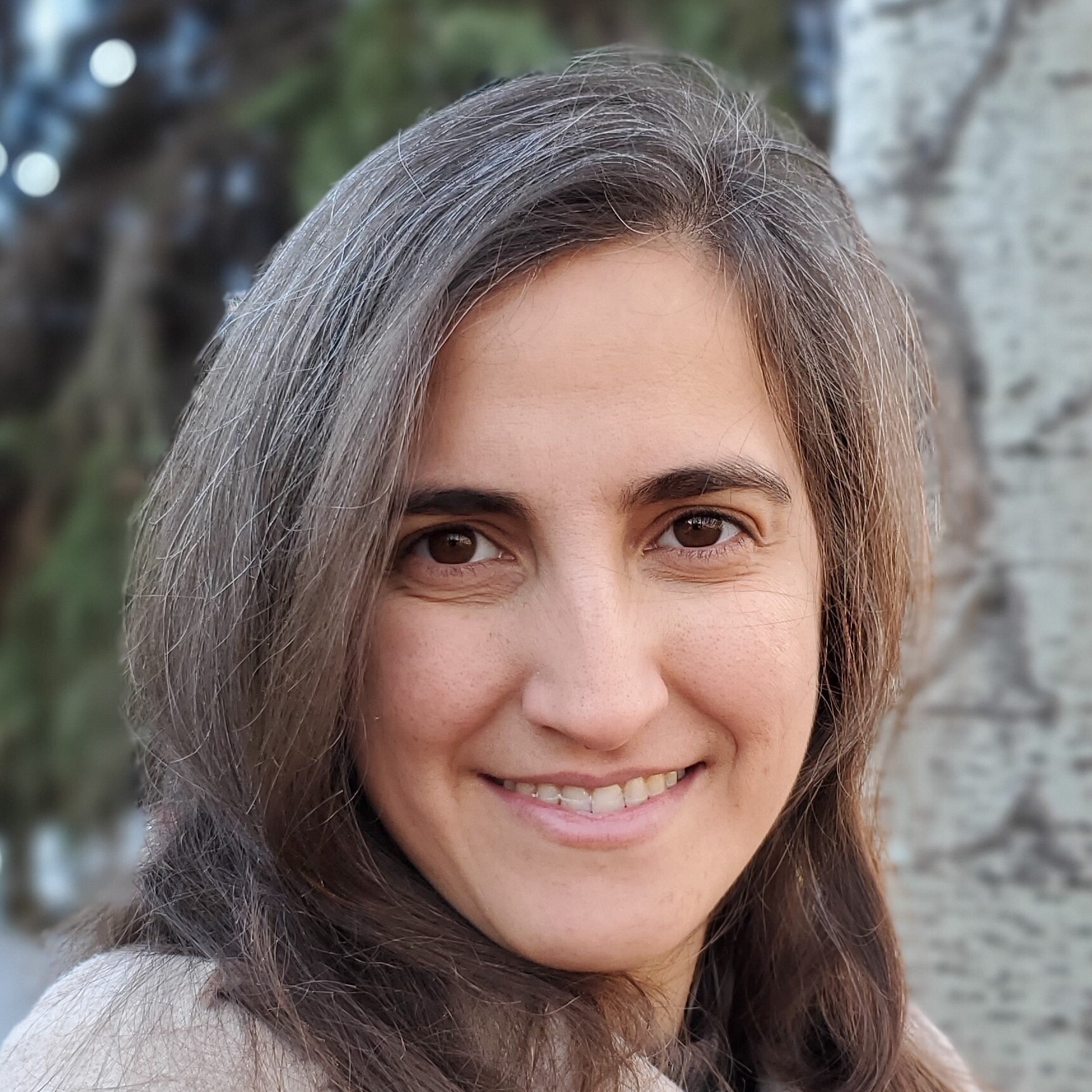 Zeynab Yousefzadeh
Junior Sustainability Analyst
Trained in materials engineering and industrial management, Zeynab Yousefzadeh, brings to us a unique combination of engineering, management, and data skills, and a record of successfully advancing sustainability in a mining-oriented industrial organization.
That organization, Iran China Clay Industries Co., is a major supplier of Kaolin (white clay) to a range of industries across the Middle East. Zeynab joined it in 2005 after earning a materials engineering degree from the University of Tabriz. She quickly began applying her skills to help better integrate the organization's sales and production departments while also spotting opportunities for waste reduction that could help build new business lines.

Accomplishments included utilizing lower-grade clay that had to be removed to reach deeper higher-grade material; the lower-grade clay's different colors proved useful in producing face brick for buildings. She also helped integrate into paint production fine high-quality clay that was a byproduct of processing and had not previously been collected. But the largest advance was her R&D contribution to adopting silica sand waste for making aerated autoclaved concrete (AAC). This type of brick is an increasingly popular lightweight material with a number of sustainability advantages for building construction, especially in areas with high temperature variation.

Between 2019 and 2021, under the supervision of Dr. Shannon Lloyd, Zeynab earned a second Master's degree at Montreal's Concordia University; her thesis was on Prospective Life Cycle Assessment in Surface Engineering. In her research she served as an LCA analyst for Green Surface Engineering for Advanced Manufacturing, leading several full-scale comparative environmental LCAs and receiving Concordia's Sustainability Research Award for her project, Dissemination of Life Cycle Assessment Methods to Surface Engineering Researchers.
In addition to her sustainability engineering work, Zeynab writes environmentally focused articles for MÉDAD Persian E-magazine of Montréal and has also developed a series of outdoors videos with her partner Hani Sadati.

Daniel Gerrior
Junior Sustainability Analyst
Daniel, based in Halifax, Nova Scotia, is primarily focused on life cycle assessment (LCA) related research and data collection for a variety of clients. He holds an LCA-focused Master of Applied Science in Chemical Engineering degree from Dalhousie University, a Bachelor of Engineering Technology in Petroleum from Cape Breton University, and a Bachelor of Science with an advanced major in Chemistry from St. Francis Xavier University. Work experience includes a waste-to-energy analyst role at Nova Scotia Environment, researcher/operator in environmental mining for Yava Technologies, and performing ISO 14001 data compilation and reporting, as well as fuel and ash analysis, for Nova Scotia Power.

Karen Martinsen Fleming
Chief Marketing Officer
Karen has over 25 years of marketing, product development, strategy, and business management experience and has been active in sustainable business for over two decades. Her career includes leadership positions at Stonyfield Farm and Seventh Generation where she was responsible for the brand foundation, strategy, and national rollout of these two widely recognized leaders in sustainable business. In addition to B2C organizations, Karen has coached B2B and non-profits to help with sustainability-focused strategy and marketing communications.
Karen also has extensive teaching experience in business, marketing and entrepreneurship. She served as Professor of sustainable business and director of the Sustainable MBA program at Green Mountain College, the nation's leading college for sustainability and teaches in the leadership certificate for the University of Vermont.
She earned her MBA from Harvard University and her BA from Dartmouth College.

Samuel Boduch
Account Manager & Operations Coordinator
Samuel Boduch, EarthShift Global's Account Manager and Operations Coordinator, uses his strong business acumen to facilitate business-to-business relationships with EarthShift Global's clients and partners, and coordinate operational efforts within the company. Drawing on his background in manufacturing and the financial sector, Sam works to identify new ways for EarthShift Global to serve its clients and advance its consulting, software, training and coaching offerings.
He earned a Bachelor of Science in Management and Finance from Plymouth State University and a Master's in Business Administration in Sustainability from Antioch University New England.

Holly O. Harris
Latin American Business Development
Holly heads EarthShift Global's Latin American Business Development. She has represented EarthShift Global at conferences including CILCA 2015 and 2017, the International Conferences on Life Cycle Assessment in Latin America, where she has co-authored papers, unveiled the Spanish-language version of EarthSmart, and helped conduct training sessions. She is a key participant in EarthShift Global's Latin American Pathways Challenge Network, which is developing Sustainability ROI data for a support program for small and medium-sized businesses, with funding from the U.S. Department of State and the World Environment Center.

She works with EarthShift Global's other Latin American Pathways Challenge awardees: Capilla Malla Inocua, a program which finances greenhouses for Guatemalan farmers; ICAM GROUP (Informática y Computación Avanzada de México, S.C.), an expanding international organization based in Mexico which builds skills for SME sustainability while facilitating communication between workers and employers to improve social dialogue; and project Mobile Cocoa, a Nicaraguan group which is building a network of diverse stakeholders across sectors in several Central American nations to improve cacao farmers' understanding of production and international markets.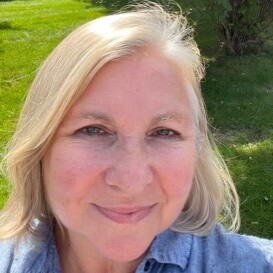 Cynthia Chatis
Sustainability Assistant
Cynthia is EarthShift Global's Human Resources liaison, Sustainability Assistant, and audio-visual webinar editor and producer. Her strong entrepreneurial and sustainability background includes the founding and management of several enterprises, including a professional organizing service that emphasized reuse and recycling. Her work is also informed by the perspective, empathy, and creativity she has cultivated in a 30-year career as a performing and recording musician, artist, and teacher, with a focus on community support and engagement. She is currently studying in a chaplaincy program, and seeking to apply the principles she's learning to team care and support in her Human Resources role. She holds a Bachelor of Science in Arts Management summa cum laude from the University System of New Hampshire.