EarthSmart Life Cycle Assessment (LCA) Software Tool
Shouldn't Your Life Cycle Assessment (LCA) Software Engage the People Who Know Your Products Best?
EarthSmart Makes It Easy for Designers, Engineers, Marketers, and Salespeople to Collaborate With LCA Experts, and Bring Their Ideas to Fruition.
When professionals across your company start thinking about product Life Cycle Assessment (LCA), good things happen. New materials and processes get explored. Components get redesigned. Sustainability successes get shared with suppliers, customers, and the media.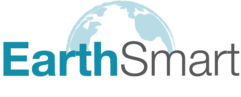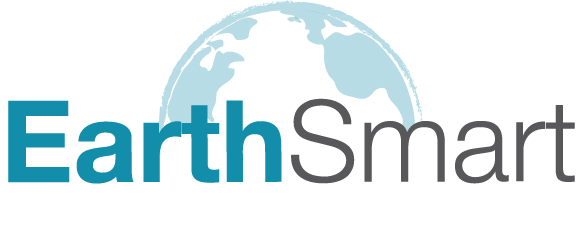 At EarthShift Global, our mission is to help every organization advance its own unique sustainability agenda. That's why we designed EarthSmart LCA software with the power, depth, and rigor demanded by sustainability practitioners, and user-friendliness that makes it accessible to people from almost any discipline. It's the optimized path to effective, unified action towards your specific sustainability goals.

What is EarthSmart? How Does it Provide Optimized Assessment for Smarter Design?
EarthSmart is a flexible, web-based tool for Life Cycle Assessment (LCA) - evaluating the environmental impacts of a product or service across its entire life cycle, from raw materials to disposal and recycling.
Use EarthSmart to integrate LCA into your design process, so that designers and engineers can assess the broad impact of adopting an alternative material or manufacturing process.
Provides built-in parametric modeling and over 8,000 internationally verified datasets covering common materials, processes, and energy inputs, plus tutorials and models that create rapid prototypes to kick-start your LCA process.
EarthSmart's unmatched intuitive user interface allows experts in areas other than LCA to get quick, clear responses to their own "what-if" questions and ideas.
Enables sustainability professionals to assess existing practices pointing the way to genuine sustainability advancements that mesh with your organization's needs and priorities.
"I'm very pleased with my decision to use Earth Smart in my Life Cycle Assessment (LCA) course. The students are undergraduate students with a background in environment and business. Although Earth Smart seemed complicated at first, once they got into the program and entered the components for their project, built the life cycle and analyzed it, it was like magic to them- they were awed by what they could do with it and they found it fairly easy to use. They also really enjoyed seeing the results of a simple LCA for products they had chosen and were very pleased to have learned how to use new software. I highly recommend Earth Smart for introductory LCA courses-it is fairly intuitive to use."

— Goretty Dias, Assistant Professor, University of Waterloo, Canada
https://uwaterloo.ca/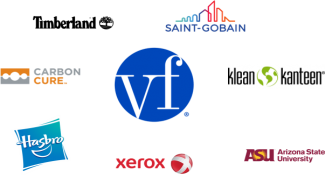 EarthSmart's Key Features
Integrate Life Cycle Assessment (LCA) into your design process
Models save time allowing you to create rapid prototypes to kick-start your LCA process
The drag-and-drop interface helps you change materials and analyze impacts
Quick responses to your "what-if" questions and ideas
Create customized templates for Environmental Product Declarations (EPDs)
Template-based reports
Role-based user access
Organizations have benefited from the use of EarthSmart
This combination leverages knowledge and innovative thinking from your entire organization. That means you can meet the demands of industry certification organizations and the marketplaces you serve, with assessments and analysis that can withstand the toughest scrutiny.
And because we understand that clear and effective communication is an essential part of the LCA process, EarthSmart makes it easy to create and share reports, summaries, and data. It connects with Microsoft Word and offers automatic updates, to fit anyone's workflow and ensure that everyone is on the same page.

Additional EarthSmart Capabilities
True multi-user functionality, with different user roles
Simplified modeling, so designers quickly see how small changes to existing models can have a big impact
Users can expand their LCA knowledge and effectiveness by tapping into extensive modeling capabilities
Web-based software-as-a-service model; users can access the program anywhere without IT assistance
Flexible subscription licensing, including a pay-as-you-go option
Get Started Today... We'll Make It Easy with our Free 7-Day Trial Account.
Lots of LCA Software Packages Talk About "Ease of Use" – How EarthSmart Is Really Different?
Our company has a simple goal that's been reflected in EarthSmart since its first day of development: make it easy for our clients to effect change and advance their specific sustainability goals. Since our founding in 2000, we've learned through hands-on experience that LCA and sustainability can be easy in principle but challenging in practice, because every company, and every individual, approaches their business with different methods, motivations, and priorities.
That's why EarthSmart is web-based, so that anyone, anywhere can use it.
That's why we offer multiple user roles so that experts can tap the full power of our world-class datasets and methodologies while newcomers can experiment safely.
And that's why we augment EarthSmart's powerful, open-ended analytical capabilities with simplified scenario analysis functions so that a designer or manufacturing engineer can quickly compare existing designs with new alternatives, or assess carbon, nitrogen, and water footprints at the product level.
Above all, EarthSmart enables product designers and engineers to quickly get answers to "What if?" questions - because that's how good ideas turn into new sustainable practices.

What are Some Specific Tasks That EarthSmart Can Perform?
Quickly Experiment With Materials and Analyze Impacts
In a single view, a product engineer or designer can answer questions like, "What would happen if we substituted one material for another? How will it affect the upstream and downstream environmental impact of the product?"
View Environmental Hot Spots
In many cases, a product design logs high sustainability scores in most categories but falls short in one or two. EarthSmart quickly pinpoints these environmental Hot Spots and allows you to compare alternatives using the latest international impact assessment method, ReCiPe. And to help others understand the findings, you can export tables into Excel and save charts or create custom reports with the powerful Report Writer.
Set Custom Recycling Rates
Sometimes the recycling rate for a product has a substantial impact on the overall life cycle impact, and that rate can vary over time and in different markets. EarthSmart allows you to drill down and evaluate how different recycling rates change the environmental impact of your product, so you can plan and adjust as needed.
Explore Alternatives

There are dozens of methods that can, potentially, reduce product environmental impact – but sometimes, they can make things worse. EarthSmart helps you sort through the pros and cons of techniques like adopting re-usable options for your designs, light-weighting, using alternative materials or manufacturing processing processes, choosing between new and recycled content, implementing reusable packaging, or making use of alternative transportation options.
Simply copy your existing system, re-name it, edit the relevant components, and save, and you have an apples-to-apples comparison.
Or create parameters that allow an analysis of a range of changes in a single comparison or even whole matrices of changes (similar to a Design-of-Experiments approach).
Quickly Add LCI Data
LCA practitioners will appreciate the ease of having immediate access to Life Cycle Inventory (LCI) data from over 8,000 processes available in the eco-invent and US-EI databases – all included in the EarthSmart package. For even more accuracy and insight, you can import LCI data from your own facilities and suppliers, and easily share findings that exactly reflect your products and production lines.
Want a Quick Look at How it All Works?
Ready to Start Your Free 7-Day EarthSmart Trial?
Seeing is believing – give EarthSmart a try and see how it can help your entire organization better at Life Cycle Assessment. We're making it easy with a FREE 7-day trial account. Sign up for yours today.