January 2022 TheShift e-newsletter
Free Webinar | Cottonseed Oil LCA | ESG Resources | Upcoming Training
Free Webinar: How LCA Aided Policy Development in Colombia and a Shift Away from Coca to other Crops
Date: January 20, 2022
Time: 1:00-2:00pm EDT
Lead Presenter: Juanita Barrera, EarthShift Global
By applying Life Cycle Assessment (LCA) methods and incorporating socioeconomic indicators, Juanita Barrara, EarthShift Global sustainability analyst, along with Valentina Prado, EarthShift Global senior sustainability advisor, identified a number of environmental and social tradeoffs connected to the switchover from coca crops to legal alternatives (cacao, coffee, and sugarcane) in two regions of Colombia with different cultivation and trading dynamics.
Read more about this study and how the LCA process can support policy development and reduce social and environmental impacts.
Click here to access our Brown Bag Webinar recordings and to register for upcoming Brown Bag Webinars
---
New Study: Making French Fries with Cottonseed Oil Could Significantly Reduce Climate Change Impacts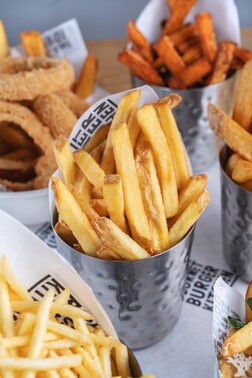 US-produced cottonseed oil's advantages come from sharing cultivation impacts with cotton for textiles, and long-term impact reduction efforts by cotton producers
With the average American consuming 39 pounds of French fries annually, and McDonalds alone serving up some 9 million pounds a day around the world, the vegetable oil used for frying those potatoes is a big business — and a significant contributor to greenhouse gas (GHG) emissions.

As brands in the food sector seek to lower their GHG emissions, there is increasing interest in lower-impact vegetable oils, and a need for science-based data that can inform planning and decision-making. A team from EarthShift Global and the Cotton Inc. not-for-profit research organization provides just that in a new article, Comparative Life Cycle Assessment of Edible Vegetable Frying Oils, which finds that US-produced refined cottonseed oil (CSO (U.S.)) offers substantially lower climate change impacts than common frying oils like palm, soybean, and canola.
---
EarthShift Global Resources to Support Your LCA and Sustainability Goals

With the new year, you likely have new goals for professional development. In addition to our training programs (see below for upcoming offerings), EarthShift Global provides a wide range of LCA and sustainability related research, webinars, case studies, and more. You can easily search to find the resources of greatest relevance to you. Our Resources sections include:
Brown Bag Webinars (current and past recordings)
Case Studies + MoreSoftware TutorialsCommunity Groups to JoinSustainability Terms
Contact us if you have specific questions or areas of interest.

---
Upcoming OnlineTraining
Practical Life Cycle Assessment

January 18-19, 2022 (and on demand)
Sustainable Return on Investment (S-ROI) Survey
February 16, 2022
Sustainability In Package Design
March 15-16, 2022