EarthShift Global Analysts Study Colombia's Move Away from Coca, Demonstrate Utility of Life Cycle Assessment (LCA) for Policy Development
A hopeful new chapter in Colombia's history opened in 2016, with the signing of a peace agreement between the Colombian government and the FARC guerrilla group.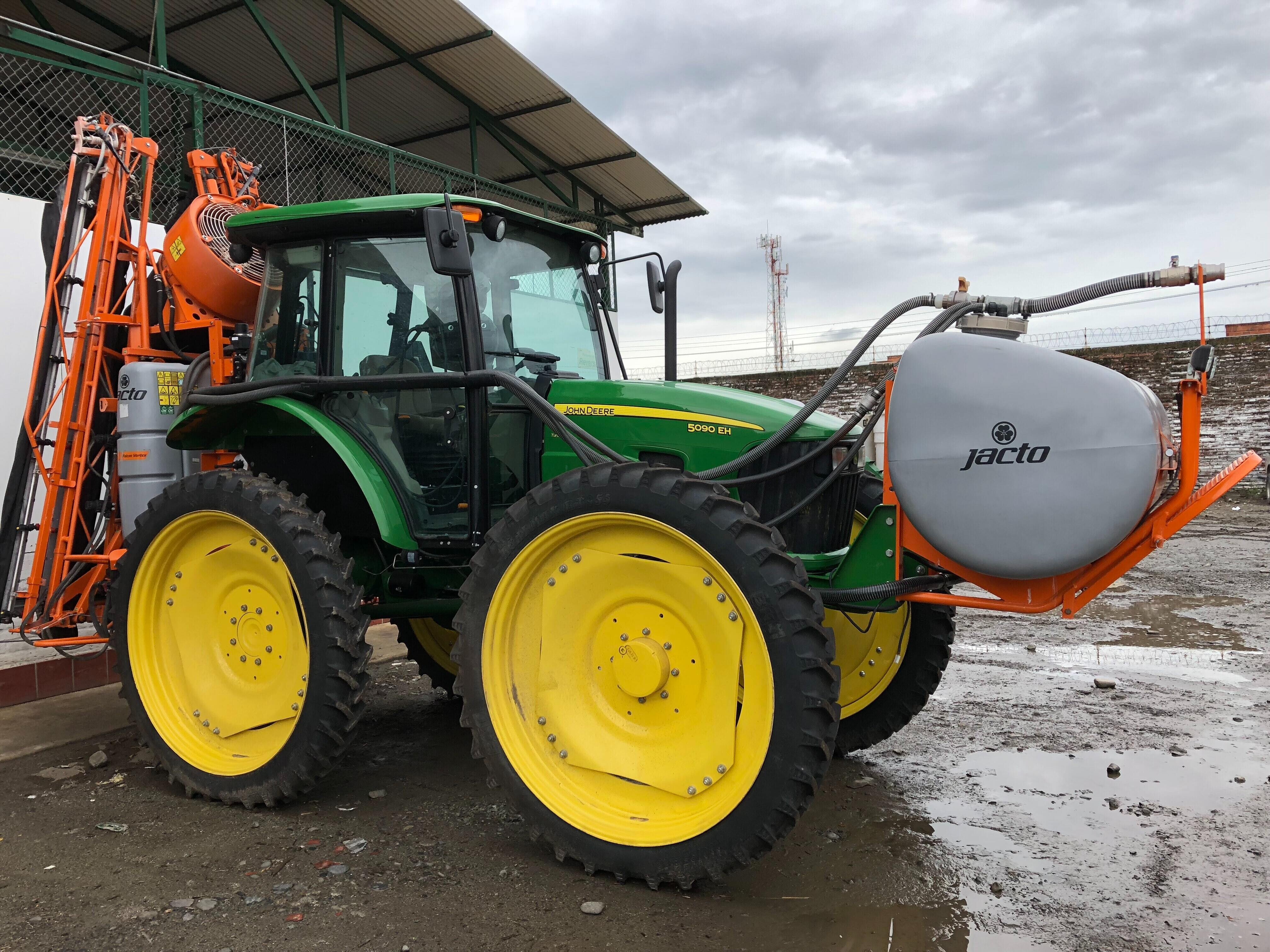 A hopeful new chapter in Colombia's history opened in 2016, with the signing of a peace agreement between the Colombian government and the FARC guerrilla group. The agreement promised an end to over five decades of armed conflict, which left in its wake a significant number of casualties as well as social and environmental damage throughout the country.

Much of the financing for the conflict came from the cultivation, processing, and trafficking of illicit crops, particularly coca, from which cocaine is produced. For this reason, one core point of the agreement was a substitution policy that offered financial incentives and social investment to coca-growing communities to encourage them to replace their illicit crops with legal alternatives.

As Colombia acknowledged what illegal crops had meant for its economy, there was a general sense that replacing coca with alternatives like coffee, sugarcane, or cacao would bring environmental and social benefits. But to determine which of these crops are most advantageous, we need to consider social dynamics, geographical locations, and agricultural practices of the regions where illegal crops were cultivated and processed.

Juanita Barrera and Valentina Prado, two members of EarthShift Global's analytical team, undertook a study of this situation, and recently published their findings in the Journal of Industrial Ecology. By applying Life Cycle Assessment (LCA) methods and incorporating socioeconomic indicators, they identified a number of environmental and social tradeoffs connected to the switchover from coca crops to legal alternatives (cacao, coffee, and sugarcane) in two regions of Colombia with different cultivation and trading dynamics.

The study, which found that geographical location plays a major role in the acquisition of chemical precursors, fertilizers, and pesticides, looked at the Catatumbo region, in northeast Colombia near the Venezuelan border, and the Putumayo region, in southwestern Colombia adjacent to Ecuador and Peru. About 41% of Colombia's total coca crops were concentrated in those areas, according to 2015 statistics.

Barrera and Prado found that, in the Catatumbo region, replacing coca by cacao or coffee could bring environmental benefits, ameliorating damage in most of the evaluated environmental impact categories, although in this region use of nitrogen fertilizers on coffee plantations can increase acidification, excess nutrients in the water streams, and soil ecotoxicity. Results of the study also showed that in the Catatumbo region, income earned by farmers who previously cultivated and processed coca leaves could be reduced by nearly 35%.

In the Putumayo region, the study found that a shift away from illegal crops and into cacao and sugarcane could reduce global impacts such as minerals, ozone layer depletion, smog, and climate change. Nevertheless, toxicity impacts (both human and land-based) could worsen as a result of the pesticides used for sugarcane cultivation. In contrast to the Catatumbo findings, a migration to legal crops (cacao and sugarcane) in Putumayo has the potential to increase farmers' revenue by around 40%.

Therefore, while regional differences in cultivation and processing practices mean that there is no single best solution for crop substitution, a switch to legal crops does show potential for environmental improvement. In addition to generating new insight into how circumstances can affect the environmental and social implications of crop substitution in Colombia, the study also demonstrates the utility of LCA methodologies in creating decision-making frameworks for policy development.