September 2020 TheShift e-newsletter
Circularity for Packaging | Circularity '20: Eastman Chemical CEO talks Chemical Recycling and LCA | Getting Acquainted with Karen Martinsen Fleming, EarthShift Global's New Chief Marketing Officer | Beginner LCA in Simapro Online Course
Circularity for Packaging - How It's Changed & Where It's Headed:
Past, Present, Future - Free Webinar
Thursday, October 15, 2020 - 1:00pm EDT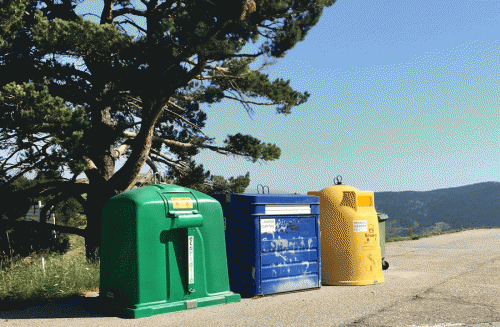 This webinar will explore how packaging is moving toward the future and how it fits in the circular economy. We will explore some of the new packaging technologies and trends that are leading to this new future, as well as some of the challenges that the packaging industry will face in an effort to thrive in a more sustainable business environment.
Presenter: Todd Bukowski, Principal, PTIS

Todd Bukowski has over 20 years of experience in food and pharmaceutical packaging, in both R&D and operations capacities. He leads PTIS projects and programs on package development process workflow improvements, packaging development strategy, and sustainability initiatives, including food waste. He also monitors and tracks consumer, retail channel, sustainability, legislation and technology trends as they pertain to packaging. Todd is the program lead for PTIS's sustainability initiatives and program leader at the PTIS's Future of Packaging programs. Todd holds an MBA in Supply Chain Management and a Packaging degree from Michigan State University. [email protected]
---
Circularity '20: Eastman Chemical CEO talks Chemical Recycling and LCA
How can a CEO leverage life cycle assessment (LCA) data for decision-making? The final day of the recent GreenBiz Circularity 2020 conference provided a great illustration — Mark Costa, Chairman and Chief Executive Officer of Eastman Chemical Company spoke with Joel Makower, Executive Editor of GreenBiz about the merits and challenges of molecular recycling in the plastics industry, with a focus on how Mark and his team use LCA data to inform their thinking and actions. Our own Sam Boduch was in virtual attendance, and you can listen to the recording here:
Want to learn more about what Eastman and EarthShift Global are up to? Check out these resources:
Brown Bag Webinar recording - Energy Apportionment: Lowering the Barrier to Energy Investments featuring Eastman's Rebecca Glaspie and Randy Waymire

Journal Article - Energy apportionment approach to incentivize environmental improvement investments in the chemical industry, written by EarthShift Global's Valentina Prado and Lise Laurin in partnership with Eastman Chemical's Rebecca Glaspie and Randy Waymire.
---
Getting Acquainted with Karen Martinsen Fleming,
EarthShift Global's New Chief Marketing Officer
Karen Martinsen Fleming recently joined EarthShift Global as Chief Marketing Officer. Karen brings over three decades of sustainable business strategy, marketing, management, and teaching experience to our organization, and we're very excited to have the benefit of her skills and experience.
---
NEW! Beginner LCA in Simapro online course –
October 20th & 21st from 10 am – 1 pm EDT
This course will tie in an introduction to LCA with an introduction to SimaPro. Course participants will get hands on experience to develop their understanding of the structure and functions of SimaPro, an advanced LCA tool. Limited seats still available – sign up by October 6th.
Please email:
[email protected] for more details.