November 2020 TheShift e-newsletter
Attributes vs. Impacts Video | Leveraging New Advances in LCA | Ayer's PhD, Getting Data Right Webinar
Our New Video on Attributes vs. Impacts

With ever-increasing interest in sustainability, companies serving both consumer and B-to-B markets often find it beneficial to highlight an attribute of a product, process, or piece of packaging that sounds good from a sustainability perspective.
You'll see companies proudly saying that something is "biobased," "made from recycled material," or "recyclable," as if these attributes alone make the item more sustainable or less impactful.
But unfortunately, that's not always the case. And if your company is making these types of claims without a clear understanding of the impacts, it could be creating risk— which is why we felt motivated to create a brief video on the subject.
---

New Advances in LCA Provide Quicker, More Robust Results—
Learn More!
As Life Cycle Assessment (LCA) has been increasingly adopted as an analytical tool by corporations, organizations, and public agencies, there's been a parallel rise in research into how LCA is done and how its utility for sustainability assessment and decision-making can be improved.

This has resulted in a number of advancements that support LCA practitioners' ability to develop models and uncover insights more quickly, while also providing greater confidence in their results. At EarthShift Global, we strive to maximize the value of the LCAs we provide by leveraging these new techniques for our clients.
Here's a brief review of five advanced LCA techniques we've found especially useful: the Application of Uncertainty, Underspecification, Anticipatory LCA, Multi-Criteria Decision Analysis, and Organizational LCA (O-LCA).
---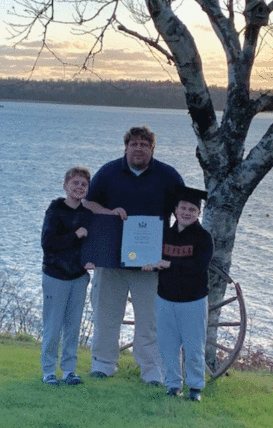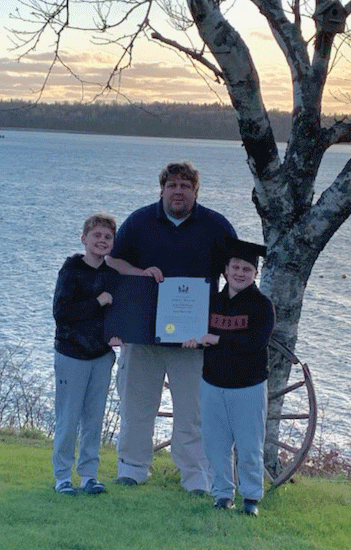 Congratulating Our Colleague Nathan Ayer on His New Doctorate
Our Senior Sustainability Advisor and longtime colleague Nathan Ayer recently received his doctorate from the Interdisciplinary PhD Program at Dalhousie University, Halifax, Nova Scotia, adding it to his Dalhousie master's degree in Environmental Studies, and a bachelor's degree in the same field from Mount Alison University.
We're tremendously proud of Nathan and his accomplishment, and as part of our congratulations, asked him a few questions about his experience and how he sees it influencing his work going forward.




---


Join Us! ACLCA Webinar on Getting LCA Data Right
December 3, 2020—12:00 pm (Noon) EST
A panel of experts, including EarthShift Global's Lise Laurin, will discuss recent progress, remaining challenges, and directional change in data acquisition, review, and use.


---

As our American Thanksgiving holiday approaches, we would like to express how deeply grateful we are for our clients, partners, and colleagues.
We wish everyone a warm and uplifting holiday season!