Bring Life-Cycle Thinking and LCA into Your Community College Curriculum
Community College Instructors:

EarthShift Global offers you a FREE 6-month access to an LCA course and a 6-month license to EarthSmart LCA software for you and your students.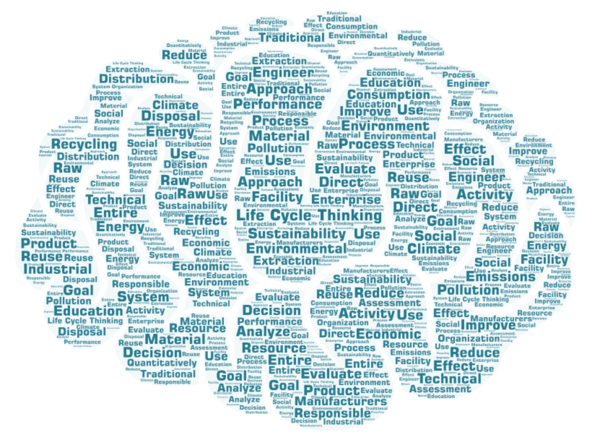 EarthShift Global actively engages in academia with training, outreach, and methodological development designed to advance student and practitioner knowledge and skills. We lead training in existing and novel approaches at LCA conferences and industry events; this training raises the level of knowledge about existing approaches and fosters the development of novel approaches that can cope with existing life cycle management challenges at organizations.
As part of our mission to foster the development of LCA knowledge and application, we are pleased to offer this free course to community college instructors and their students.
Course Learning Objectives
Develop a basic understanding of Life Cycle Analysis (LCA) (History, structure, terms, use and framework)
Discuss the life cycle of a product (cradle-to-grave)
Practice simple modeling in LCA software (EarthSmart)
Learn about LCA result interpretation
Understand the basic considerations for sustainable design and how slight changes can alter impacts on the world
Course Description
The course module is organized into three parts, allowing instructors to choose the depth of the content.
The first part covers basic life-cycle thinking concepts via videos and plenary discussions to get students thinking about the environmental life cycle implications of everyday products and new technologies. This module is relevant to all disciplines and levels, particularly those educational institutions wanting to cultivate sustainability thinking across disciplines.
The second part goes a step further into the technical aspects, introducing key concepts of the LCA framework for quantifying systemic impacts. Here, students will learn about the methodology as well as the corresponding ISO standards and key concepts, with an emphasis on impact categories. Many students will find this useful, but this topic is of particular interest and utility to first-year students of environmental sciences and engineering, as LCA is used widely in environmental management.
The third part consists of a software exercise of a simplified LCA in EarthSmart, giving students a hands-on experience with LCA calculations and result interpretation. This part concludes with a plenary discussion and reflection on the results.
To view the table of contents and a sample from the Instructor's Guide, click here.
To request access, email [email protected] with your request and proof of your academic credentials. We typically respond to requests within 2 business days.