February 2022 TheShift e-newsletter
Free Webinar: Critical Review | ISO Standards | Upcoming Training
Free Webinar: Why Do I Need a Critical Review?
Date: 2/17/21
Time: 1:00-2:00pm EST
Panelists: Lise Laurin, Nathan Ayer, Terrie Boguski

Moderator: Sam Boduch
A full ISO-conforming report and critical review can be a costly investment, so why should we do them?
Critical review supports the robustness of an LCA and increases trust in its results and conclusions. Critical review can also help in identifying mistakes and more justifiable assumptions as well as generally improve the quality of a study. The ISO 14040 standard requires critical reviews to be performed on all life cycle assessment results disclosed to the public. Critical reviews are often performed even for LCAs that are not published.
In this free webinar, three experienced critical review chairs will discuss why the lengthy documentation is required, the benefits of critical review, and the risks if you forgo those steps. Topics to be discussed include what a critical review is, why it is important, what you need to do to get your report ready for it, what reviewer qualifications to look for, and the steps involved in the process. Our panelists will answer your critical review questions and share their suggestions on how to conduct critical reviews more effectively as well as efficiently.
Click here to access our Brown Bag Webinar recordings and to register for upcoming Brown Bag Webinars

---
ISO Standards for LCA: What? Why? How?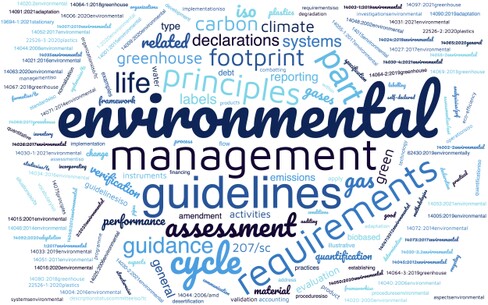 Reviewing the breadth and importance of LCA-relevant ISO standards, with perspective on their development from EarthShift Global LCA consultants
The International Organization for Standardization (ISO) is an independent, non-governmental body that brings together representatives from 167 nations to develop and update consensus standards for a wide range of technology and manufacturing activities, from date and time formats to child car seats and quality management.
ISO currently lists over 15 standards and publications related to life cycle assessment. An additional 65 standards and publications related to different aspects of environmental management, ranging from environmental management systems and environmental labeling to greenhouse gas management and carbon footprints are also available. The breadth and importance of the ISO standards make it worthwhile to review what the standards are, why they're important, and how they're developed — including firsthand observations from EarthShift Global analysts who are active in such development efforts.
Learn more about the what, why, and how of ISO standard development and access a link with a comprehensive listing of ISO standards related to LCA

---
Upcoming OnlineTraining

Sustainable Return on Investment (S-ROI) Survey

February 16, 2022
Sustainability In Package Design
March 15-16, 2022
Handling Recycling in Life Cycle Assessment
March 22, 2022