August 2022 TheShift e-newsletter
Free SMART Futures Webinar | LCA and Net Zero | ISSST Winners | Upcoming Training
FREE WEBINAR: Advancing SMART Futures for Global Sustainability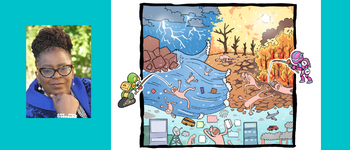 Date: Thursday, August 25, 2022 (rescheduled from May)
Time: 1:00-2:00pm ET
Description:
We know we have to change but the question is, how? Many of us feel powerless to solve the looming climate crisis, water crisis, food crisis, ocean pollution crisis and all other challenges that are enumerated by the 17 global sustainable development goals. How do we get to a safe, just space for humanity? If we can build Smart cars, clothes, houses, cities and so on can we find a way to create smart futures? In the talk Engendering SMART Futures for a Flourishing World, Dr. Claire A. Nelson helps us see glimpses of our aspirational futures, and lays out a map for our journey to global sustainability.
Presenter Bio:
Dr. Claire Nelson, a member of EarthShift Global's technical advisory board, is Chief Ideation Leader of The Futures Forum, a research and education practice specializing in bringing the power of strategic foresight, and the discipline of sustainability engineering to challenges facing organizations and communities. Nelson, named by Forbes as one of the top 50 female futurists in the world, is author of the game-changing book "SMART Futures for a Flourishing World: A Paradigm for Advancing Global Sustainability".

---
Helping Our Clients Achieve "Net Zero by 2050" by Thinking Ahead in Our Life Cycle Assessments

Incorporating future scenarios into LCAs can help climate-related innovators evaluate impacts and opportunities, and use R&D resources efficiently
"Net Zero by 2050" is getting worldwide traction as a goal for governments, companies, investment firms, and other organizations. Reducing CO2 emissions to net zero levels by mid-century would help in the effort to limit the long-term increase in average global temperatures to 1.5 degrees C, and thus help minimize the myriad societal disruptions of climate change.

While this is a welcome development, our broad dependence on fossil fuels makes it a very ambitious goal. A sense of the task's magnitude is provided by the International Energy Agency (IEA) in its report, "Net Zero by 2050: A Roadmap for the Global Energy Sector". It states (emphasis added):
Most of the global reductions in CO2 emissions through 2030 in our pathway come from technologies readily available today. But in 2050, almost half the reductions come from technologies that are currently at the demonstration or prototype phase. In heavy industry and long-distance transport, the share of emissions reductions from technologies that are still under development today is even higher.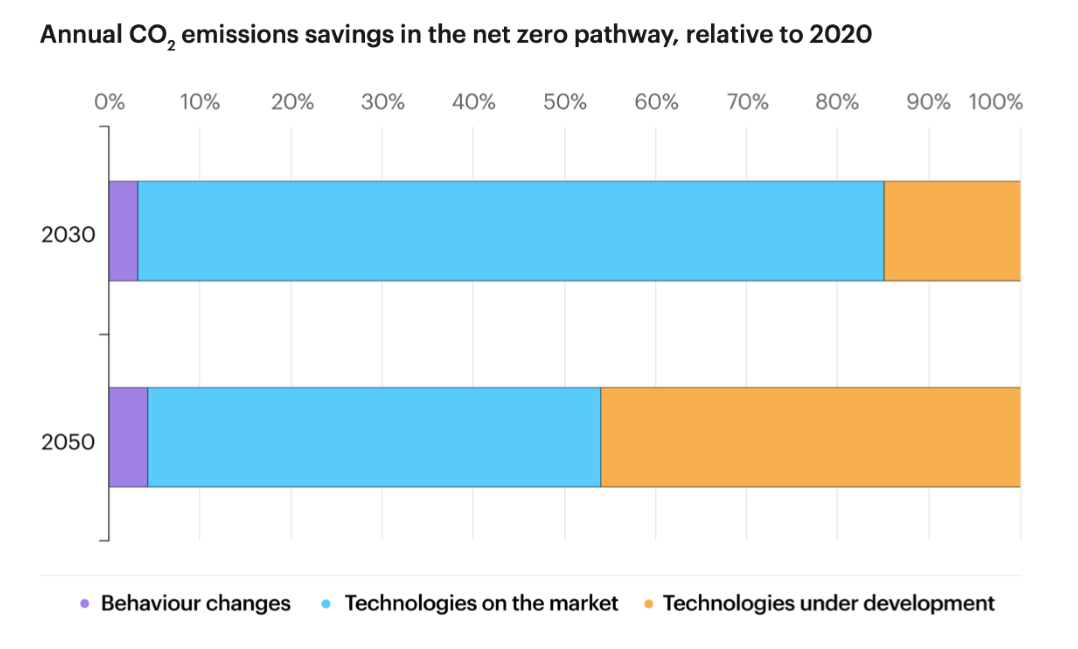 Source: IEA.org

This highlights the imperative need for successful climate-related innovation. And a key ingredient in that innovation process will be the insights derived from robust, comprehensive life cycle assessments (LCAs). They're an essential tool for technology developers who are evaluating impacts and opportunities and seeking to utilize their R&D resources in the most efficient and timely way. We see this in our work with many clients who are currently at that demonstration/prototype phase of development.
---
EarthShift Global was pleased to again sponsor the student presentations at this year's ISSST conference.


Congratulations to Gianni Guglielmo, Arizona State University (and ESG intern) for his winning poster submission: Improving the Communication of Life Cycle Assessment Results to Maximize Decision Making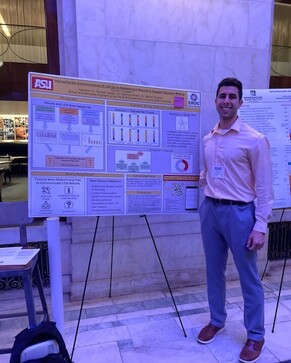 Additional winners include:
Oral Presentation Winners:
A Comparative Life Cycle Assessment for Insect vs Beef-based Patties in USA, Mukhamad Suhermanto, Purdue University
Repurposing Mesoscale Traffic Models for Insights into Traveler Heat Exposure Mitigation: ICARUS and the case of Phoenix, Rui Li, Arizona State University
Community-Engaged LCA: Incorporating Many Ways of Knowing, Margaret O'Connell, Northwestern University
Environmental and Cost Assessment of Biogas Production from Hemp Crop-Residue for Enabling Circular Economy Transition of CBD Production Systems, Alana Smith, University of Massachusetts, Lowell
Poster Presentation Winners:
Reducing Greenhouse Gas Emissions from U.S. Light-duty Transport in Line with the 2 Degrees Celsius Target, Yongxian Zhu, University of Michigan
How Will Change in Price Volatility Impact the Future Cost of Hydrogen?, Qingyang Liu, Massachusetts Institute of Technology
Realizing Profitable Carbon Capture on Natural Gas Plants with Thermal Energy Storage through Optimization-based Decision Support, Roberto Vercellino, Colorado State University

---
Upcoming Onsite Boot Camp Training

The Sustainability Boot Camp includes three separate courses taught by Lise Laurin and other ESG experts over three days:
Introduction to Life Cycle Assessment
Methods for Evaluating the Social and Economic Pillars of Sustainability
Integrating Sustainability into the Organization
Course Format: On Location, Portsmouth, NH
Course Duration: 6 hours per day
Prerequisites: None
Available Dates: September 20-22, 2022