Welcoming Dr. Claire A. Nelson to our Technical Advisory Board
Dr. Claire A. Nelson, the newest member of EarthShift Global's Technical Advisory Board, spent three decades with the Inter-American Development Bank (IADB), a Washington, DC-based financial institution that lends to 26 member countries in Latin America and the Caribbean.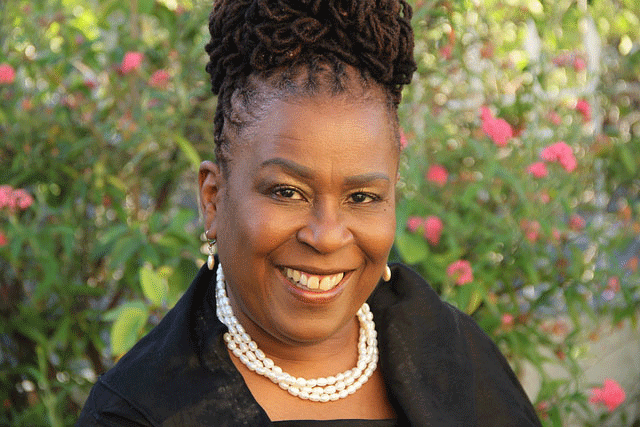 Dr. Claire A. Nelson, the newest member of EarthShift Global's Technical Advisory Board, spent three decades with the Inter-American Development Bank (IADB), a Washington, DC-based financial institution that lends to 26 member countries in Latin America and the Caribbean.
Her success in developing a broad range of innovative development policies and initiatives, and her accomplishments on projects across many sectors in nations around the world, was due in large part to her training as an industrial engineer — a qualification that initially caused some surprise.
"People didn't get why an industrial engineer was working for a development bank; they thought of industry as a series of processes and machinery," recalls Nelson. "I always had to explain that an industry isn't necessarily made up of factories — there's a transportation industry, a health care industry, an energy industry. It is true that industrial engineering started out with a focus on manufacturing, but it's long been a discipline that works to arrive at solutions for any sort of man-machine problem interface that requires a systems-thinking approach."
Systems thinking is an important topic in sustainability circles as well as in the broader engineering and management communities because it takes a holistic approach to problem-solving and emphasizes interconnectedness; astute systems thinkers seek to incorporate differing stakeholder perspectives into the pursuit of solutions. For Nelson, this reflects a mindset she's had since youth.
"As a student in Jamaica I thought I would go into politics, and I felt that if I had engineering knowledge, I could do a better job," says Nelson. "Even as a child I could see so many programs going wrong and I saw industrial engineering as my entry point to making changes. I wanted to be the Minister of Industry and Planning and go on to be the first woman Prime Minister," she says with a laugh, adding, "that is not quite how my life has worked out." She earned her B.S in Industrial Engineering at the State University of New York at Buffalo, her M.S. at Purdue University, and her doctorate in Engineering Administration at George Washington University.
As her career at the IADB evolved, Nelson began referring to herself as a sustainability engineer; over the last nine years she's also become known as a futurist, social entrepreneur, and sought-after speaker as a result of her work as founder, managing director and ideation leader of The Futures Forum. The DC-based group seeks to help decision-makers "understand the dynamics of change for organizations, institutions and communities, at the local, national and global levels" and cultivate "skillful strategic foresight" that can guide anything from technology investments for companies, cities, or countries to policy options for an industry sector.
It was shortly after the Futures Forum's launch that Nelson and EarthShift Global founder and CEO Lise Laurin had their first in-person meeting — at an International Symposium on Sustainable Systems and Technologies (ISSST) conference where the two discussed an effort to make sustainability a part of the core engineering curriculum.
"I was a board member in the Sustainability Division of the Institute of Industrial and Systems Engineers (IISE); at the time most sustainability courses were relegated to environmental engineering, and I couldn't understand why that was the case," says Nelson. "We were trying to see if we could use the IISE community as a lever to get sustainability included as part of standard literacy for all engineers, especially industrial engineers, and I was trying to make new friends and influence people, so I ventured out to ISSST."
"I have always loved Claire's approach to problem solving. Her perspective is so different from mine; it's informative and refreshing to hear something new," explains Laurin when asked why she invited Nelson to join the Technical Advisory Board. "I'm looking forward to having this broader outlook in more of our strategic decisions."
As a member of the board, Nelson will provide strategic insight and serve as a consulting partner in situations where her extensive background in strategy, foresight, planning, and international development can be useful.
"I've been talking for years about the importance of the work that EarthShift Global does, and I hope to be able to contribute when people are having challenging conversations about change," explains Nelson. "A lot of change has to happen in the way people think, and I have a whole mindset-shift approach that can help them move some of their skepticism to the side. But change won't always happen the way we want it to. We're at a moment with great possibilities, but there's no guarantee people will come to the table with the bandwidth for transformative change."
One upcoming collaboration between Nelson and Laurin will be joint participation in a Challenge Session panel discussion at next month's American Center for Life Cycle Assessment (ACLCA) conference, on the topic "Quantifying Social Justice with LCA." True sustainability takes into account social impacts in addition to environmental and financial impacts.
"We hope the panel will help open a dialogue," says Nelson. "The environmental justice movement has focused largely on topics like pollution impacts, access to water, and public health, and hopefully now we have more companies aware of the need to do things differently and look at issues of racial equity. Even when we talk about global change, not a lot of people from Asia, Africa, or the Caribbean are involved in these conversations. People in the sustainability management profession really have to be more mindful of the 'who's in the room and who is not' perspective.
"We have to move with deliberate haste to look at meaningful and moral metrics, and LCA can be an important part of that. If we're not measuring the impact of waste on our ecosystem, or the impacts of toxic waste on people who live near factories that spew it but who don't have clout, we have to be aware that we are negating their right to clean air. We have to look at the way we value their costs or loss. We need to ask ugly questions like, does this metric mean that we think they're worth less because they earn less?"
Laurin adds, "I'm guessing that the definition of social justice is different for people from the Caribbean, or people from Mexico or Myanmar. Getting that definition wrong may be the worst thing we could do, and it's easy to have that happen if they're not involved in the conversation."
The discussion will take place from 12:30 - 2:00 pm Eastern time on Wednesday, Sept. 23.
We welcome Dr. Nelson to the EarthShift Global family and look forward to many valuable collaborations!