Reflections on Sustainable News from the World Economic Forum in Davos
Global Risks: Environmental Issues are Growing, Complex, and Disruptive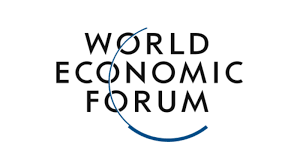 All three pillars of sustainability – environmental, economic and social – were embedded in last month's World Economic Forum. Here is a sampling of a few things we thought were particularly noteworthy in Davos.

Global Risks: Environmental Issues are Growing, Complex, and Disruptive
The WEF's Global Risks Report, released annually ahead of the Davos conference, called out environmental dangers as one its four biggest concerns (the others are persistent inequality and unfairness, domestic and international political tensions, and cyber vulnerabilities). It's particularly striking that environmental risks – which have increased over each of the 13 survey years -- took precedence over economic ones: the survey found only a single non-environmental risk in the highest risk category (high impact and high likelihood, see the matrix figure). Of the risks with the highest potential impact independent of likelihood, even the geopolitical risk of interstate conflict is sensitive to environmental factors, such as water degradation. The report sounds the alarm that the situation is worsening, rather than improving, describing them as "putting future human development at risk." In keeping with that theme Indian Prime Minister Narendra Modi opened his address by citing climate change as the biggest risk to civilization. As the report emphasizes, while human adaptability has fared well with conventional risks and their discreteness, we're ill-prepared to handle the significant risks we're facing because those risks are complex and very interconnected, where the damage is not incremental but cascading and disruptive. Managing such interconnected systems requires awareness and evaluation on multiple axes simultaneously, in much the same way that Life Cycle Assessment (LCA) is an integral component of Sustainable Return on Investment (S-ROI).
Energy Transitions Driving Back Coal
Unsustainable energy sources took a beating at the meeting, from a powerful quarter. Thomas Buberl, CEO of Paris-based global insurer AXA, announced that the firm was divesting from coal and would no longer insure coal projects, calling a 3-4 degree C temperature rise "uninsurable." In keeping with the theme, French President Emmanuel Macron announced they'd be decommissioning all coal-fired power plants by 2021.
Transformative Innovation Potential in Countering Terrestrial Challenges
The World Economic Forum's Gill Cassar, Juan Carlos Castilla-Rubio, Harris Lewin, and Dominic Waughray wrote an excellent report titled "Harnessing the Fourth Industrial Revolution for Life on Land". In this report, they describe this "period of accelerating innovation in science and technology – the transformative change in data and technology capabilities combined with a merging of digital, physical and biological realms – and its consequences on society." The authors cover challenges that face wildlife, habitats, and regional economies, and what efforts have been attempted to preserve biodiversity. As one example of possibly transformative changes, the report points to the rapid development in technology that would fuel the proposed Earth BioGenome Project, a project that would sequence the genomes for all of Earth's plants, animals and single-celled organisms within 10 years. The authors posit that, by sequencing the genome of all of our planet's inhabitants, we could effectively contribute to the creation of the BioEconomy, a system that values nature by placing a high value on the solutions that it has to offer.
Navigating Increasingly Constrained Resources
A number of highlights on improving resource-use efficiency as a business strategy (as well as social) emerged in a panel on the future of finite resources. Among them were the response by Jean-Claude Clamadieu, CEO of Solvay, to a question referencing Solvay and the Ellen McArthur Foundation's recent partnership agreement, which calls for an accelerated transition to the circular economy and his emphasis on the criticality of building integrated systems. Clamadieu cited the chemical industry's establishment of "clusters where the waste of one company becomes the raw material of the one sitting next to it," and the essentialness of moving beyond that to the true circular economy. It wasn't all about large firms and macro behaviors. Aaron Cramer, president and CEO of BSR, emphasized the opportunities, and shared an interesting (if disappointing) statistic as an illustration: the average power tool was used an average of 9 minutes during its lifetime, a startlingly low utilization. He referred to them as "stranded assets" and an example of a situation where models other than individual ownership could be considered. These are just a few of the many important things from last week's meeting. The WEF2018 site has lots more (as well as recordings of more than 160 sessions)! Feel free to use the comment section to share ones that stand out in your mind.