Miguel Hernandez Joins EarthShift Global Colombia Office with Consumer Packaged Goods R&D Management Experience
EarthShift Global is proud to welcome another new member to our international sustainability consulting team: Miguel Hernandez, who will serve as a Junior Sustainability Analyst in our Bogotá, Colombia office.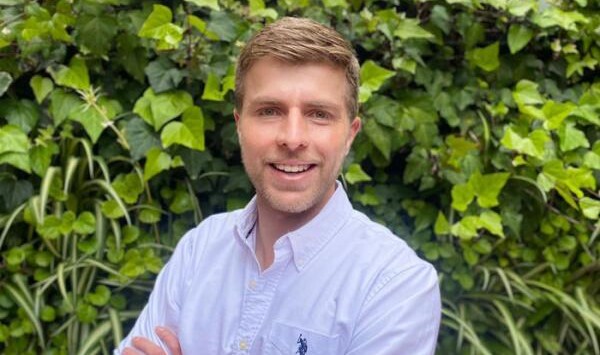 EarthShift Global is proud to welcome another new member to our international sustainability consulting team: Miguel Hernandez, who will serve as a Junior Sustainability Analyst in our Bogotá, Colombia office.
With a background in chemical engineering and R&D for consumer packaged goods, Miguel also has a Master's of Environmental Management degree from Universidad de los Andes in Bogotá. He was a student of and later a teaching assistant to EarthShift Global Senior Advisor Valentina Prado, who serves as a visiting professor in the University's Business School.
We asked Miguel a few questions via email to learn more about him and his work:
You studied chemical engineering as an undergraduate and then started work for Detergentes Ltda, a major Colombian supplier of cleaning and personal care products, advancing from an internship to leading R&D project teams. When did your interest in Sustainable Development begin, and what prompted you to enroll in master's program that you completed last year?
I have been interested in Sustainable Development since high school. I worked on several sustainability-related school projects and my graduation project was about global warming. I majored in Chemical Engineering because I wanted to design sustainable products, materials, and processes.
I entered the Master's of Environmental Management program while working at Detergentes Ltda because I came to understand that industry has to be one of the main drivers of sustainability. And in order to have a real impact in this area, I needed to develop some additional managerial and environmental skills. My main goal was to be able to help companies incorporate sustainability in their strategy, via product or process design, strategic planning, and project execution.
What were some of the most interesting projects you worked on for Detergentes, and how did the experience of working in consumer product development influence your perspective on socially responsible and sustainability-oriented business?
Probably the most interesting project was development of the first brand to introduce eco-friendly home care products to the Colombian market, TOP Terra. My role was to design and manage projects that would help grow the brand with new or improved products. It helped me understand the importance, utility, and convenience of Life Cycle Assessment (LCA) as a booster for innovation and eco-design. Also, it helped me realize how much influence companies and industries can have on consumer behavior.
This proved to be a big influence on my thinking, because it demonstrated the intrinsic responsibility that companies have for creating safe and healthy products and services. While it is true that the main objective of any company is creating value, I believe that a very effective way to create this economic value is with products or services designed for minimal environmental and social impacts. This is part of how the private sector can be a primary driver of sustainability, by offering goods that are conceived under responsible practices.
What classes did you take with our colleague Valentina, and what stands out in your mind about your studies with her?
Valentina was my teacher in an Industrial Ecology class, which was my first theoretical introduction to LCA. I will always remember how she demonstrated both the potential and the real-world impact of industrial ecology (IE). She always showed us that companies could be invested in sustainability and improve their performance (technical, economic, and environmental) by using IE tools.
What attracted you to the possibility of working for EarthShift Global, and what are you most looking forward to in your new role?
The thing that attracted me most is the possibility of helping other companies to develop their business models through sustainability. I'm looking forward to learning from my new teammates and from new industries, and to creating useful insights for companies and society.