McKinsey's Terrific Take on Supply Chain Sustainability
Ever wished for a strong strategic analysis of the value of sustainability, that spoke clearly and effectively to C-level executives and the financial and investment community?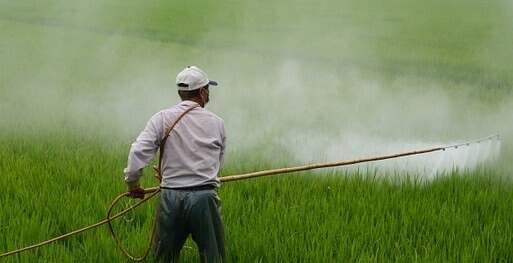 Ever wished for a strong strategic analysis of the value of sustainability, that spoke clearly and effectively to C-level executives and the financial and investment community?
We have, too, which is why we were so glad to see McKinsey & Company's terrific new article, "Starting at the source: Sustainability in supply chains." It's a bottom-line oriented explanation of the importance of big-picture corporate sustainability strategies and, by extension, use of tools like Life Cycle Assessment (LCA) and Sustainable Return on Investment (S-ROI) analysis – all of which are at the heart of EarthShift Global's client services.
Anyone in the sustainability sector will find the article an encouraging read, and perfect for sharing with top-level managers due to its combination of levelheaded risk assessment and practical guidance from one of the world's most-respected management consulting companies.
While the general principles outlined by authors Anne-Titia Bové and Steven Swartz are applicable across many sectors, the article focuses on consumer product companies. These firms have huge opportunities ahead, and also huge potential impact on the planet and society, with 1.8 billion new people joining the "global consuming class" by 2025 and projected 5 percent annual revenue growth for the next two decades.
But, the authors caution, "sustainability factors could alter the growth projections for consumer-packaged-goods companies, seriously affecting their total returns to shareholders." Roughly half the enterprise value of these companies depends on expected future growth, and issues like pollution, carbon emissions, deforestation, water, child labor and worker health and safety are all risks to that value.
"To make and sell goods, consumer businesses need affordable, reliable supplies of energy and natural resources, as well as permission from consumers, investors, and regulators to do business. But companies can no longer take those enabling factors for granted," says the article.
It notes GrainCorp, an Australian agriculture firm, suffering a 64 percent drop in 2014 profits due to drought, and Unilever's estimate of 300 million euros in annual loss due to water scarcity and declining agricultural productivity. Bové and Swartz add that consumer companies' best opportunities for managing sustainability risks are in their supply chains, which are typically far larger generators of greenhouse-gas emissions and impacts on air, land, water, and other resources than packaged-goods companies' own operations.

Indeed, their first piece of advice is to "locate critical issues across the supply chain," by determining "how natural and human resources are used at every step of the production process, whether in the supply chain or in direct operations."

Sound familiar? While they don't use the phrase LCA, that standard evaluation methodology is the perfect tool for the job – we've seen firsthand how effectively it uncovers new insights and identifies opportunities for improvement. For example, the team at the enzyme company Danisco (now part of DuPont) discovered that pesticides used in sugar production could lead to very high impacts in some of their product life cycles.

LCA also supports another of McKinsey's suggestions, "Assist suppliers with managing impact – and make sure they follow through." It's tremendously encouraging to read their citations of Campbell Soup Company working with the Environmental Defense Fund to help farmers optimize fertilizer use and improve soil conservation, and Walmart's success in helping its Chinese suppliers reduce energy usage. Regular LCA updates provide ideal metrics for these types of programs – they are the single best way of tracking what's going on with your products and their supply chain, which is the first step towards improvement.
More broadly, these types of efforts necessarily involve a number of stakeholder groups – supplier companies, farmers, miners, water users, government agencies and more. Gathering their perspectives and synthesizing the findings into a mutually beneficial action plan is a job for S-ROI, which (like the McKinsey article) is designed to fit perfectly into financially oriented corporate planning processes.
We also couldn't agree more with the article's recommendation of linking supply-chain sustainability goals to the global sustainability agenda, drawing on organizations like the UN's Intergovernmental Panel on Climate Change (General Mills and Cargill are pursuing large-scale efforts along these lines). This approach promotes standardization of goals, which is essential for broad, efficient improvement – and our colleague Matt Mayberry at WholeWorks has some excellent leadership training methods for promulgating this type of thinking and behavior across organizations.
So, cheers to McKinsey, Bové and Swartz! And please let us know if you'd like to discuss the many ways that we can help analyze and improve your supply chain sustainability.