Dr. Prashansa Shrestha Brings Agricultural LCA Skills and Renewable Energy Experience to Senior Analyst Post
Prashansa Shrestha, Senior Sustainability Analyst
Nepal native with doctorate from South Dakota School of Mines and Technology has made hundreds of contributions to US Life Cycle Inventory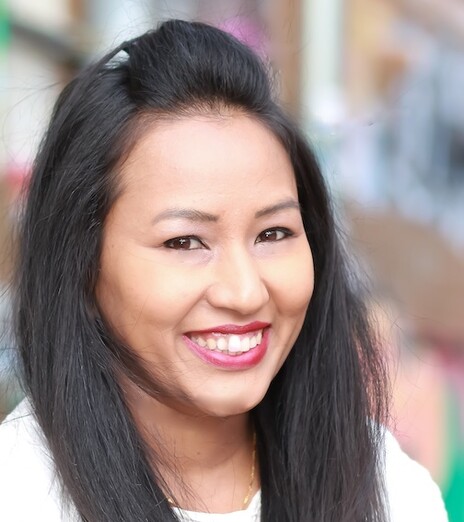 EarthShift Global's expanding roster of senior analysts now includes Prashansa Shrestha, Ph.D, who brings a wealth of experience in agricultural, livestock, and renewable energy life cycle assessment (LCA) and life cycle inventory to our team.
Prashansa's consulting and research background includes time with BSI Professional Services, and the Nepal Agriculture Research Council (NARC). She earned a Bachelor's degree in agricultural engineering and Master's in renewable energy engineering at the Tribhuvan University Institute of Engineering at Pulchowk in her native Nepal, and a Doctorate in civil and environmental engineering from the South Dakota School of Mines and Technology.
A lifelong fascination with numbers led Prashansa to explore several agricultural engineering and systems disciplines as an undergraduate. The instability of oil and gas prices and depletion of the ozone layer drew her attention towards greener sustainability-oriented studies and then to work on a wide range of related projects including construction and operation of commercial biogas plants, rainwater harvesting technology, solar-powered aeration systems, and solar dryers.
"When I was working at NARC, I dealt with lots of agricultural data sets; I wanted to do a better job of making them applicable to sustainability strategies for business and public policy, and that motivated me to pursue a Ph.D," she recalls. "Exploring LCA during those doctoral studies helped me learn to summarize abundant data sets into simplified, understandable form. I've since built about 500 inventories for the US Life Cycle Inventory (USLCI) and published a journal article on LCA of wheat production and wheat-based crop rotations [https://acsess.onlinelibrary.w...]. The figures and data-driven storytelling are exciting to me and make me want to perform better."
During her doctoral studies, she used LCA to assess a sustainable scenario for overwinter cattle grazing, quantifying sustainable feeding, evaluating energy use, and helping develop a strategy to save 50% of forage cost. The work resulted in a conference presentation (ASABE-conference, 2018) and journal manuscript.
Prashansa's consulting work has included LCAs, including training for clients on upstream environmental impacts in product development, as well as collection, monitoring, and verification of LCA data and external assurance processes, including Scopes 1, 2 and 3 greenhouse gas (GHG) emissions.
"I've definitely noticed an evolution in thinking in agricultural systems," says Prashansa. "It's good to see how consumers, producers, and policy makers are interested in reducing carbon footprints by lowering the use of chemical fertilizers and energy in commercial production process."
That long-term desire to convert large data sets into informative material for decision-makers continues to motivate Prashansa in her work with clients.
"As an analyst, it's always challenging to condense thousands of data points into simple figures," she explains. "Over time, I've realized that asking the right questions early in the process can help guide our work and build a professional relationship. I've also come to understand the importance of simplifying presentations and making them visual using methods like Sankey diagrams, and software like SigmaPlot and Illustrator. It's all aimed at fulfilling the project objectives and delivering a clear take-home message."
Prashansa got to know EarthShift Global at the 2018 ACLCA Conference in Ft. Collins, Colorado, where she presented and met Founder and CEO Lise Laurin. "I've followed the company ever since and am proud to be joining this team of sustainability activators," she says. "I'm looking forward to honing my skills and helping our clients, and working towards a better climate future."